Dr R.M Chandak, The Managing Director of CHANDAK NURSING HOME is truly a dynamic personality. He is much enthusiastic and very hardworking surgeon, budding with constant innovative ideas. He is working as a senior consultant orthopaedic surgeon since July 1989. It is worth mentioning here that since childhood, he had a bright, brilliant and meritorious career. He had been honoured with two gold medals in M.B.B.S (Final) in general surgery from Nagpur University. It is noteworthy that he had also stood first in M.S Orthopaedics. He is recognized for his excellence in treating challenging trauma and complicated orthopaedic operations.
Regarding his profile: – He is a Resident surgeon & lecturer in Orthopedics at Government Medical College, Nagpur. He is also an Assistant surgeon in the artificial limb centre, GMC, Nagpur and a Senior Orthopaedic Consultant at Mure Memorial Hospital, Central India Institute of Medical Sciences & Corporation Research Diagnostic Center.
Moreover, he has been actively participating in various international, national, state and regional conferences. He is constantly working hard for public awareness by arranging various programmes and conducting numerous seminars for the upliftment of society.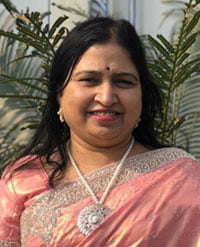 Dr Mrs Varsha Chandak, The chief administrator and in Incharge of Medical Officer of CHANDAK NURSING HOME, is well-known for her disciplinary administration and management skills. Besides she is an expert in Gynecology and interested in Human Resource Management. 
She is innate with brilliant merits in her educational qualifications. It is worth mentioning that she stood first merit in DGO in 1988 from Nagpur University.
Highlighting Facilities of Chandak Nursing Home
Chandak Nursing Home is located centrally, in the prime location of Nagpur city and very near to the zero Mile of India, thus it is greatly accessible.

Chandak Nursing Home is a 20 bedded hospital with all modernized gadgets. The Hospital has a deluxe rooms, single rooms, twin sharing rooms and also the multibed (economic) rooms, all equipped with air cooling/air conditioning. The rooms have a multichannel television facility.

The Hospital has a centralized oxygen system & complete generator backup for all equipments as well as indoor, outdoor patients.

The Hospital has two major X-Ray units of Siemens.

The Hospital has a state of art operation theatre with care station, Central Oxygen, Multiparamonitors, Defibrillator and Ventilator.

The Hospital has a state of art O.T. Light, Illumination system of Dragger (Germany). It has excellent drilling systems of Stryker, Rodoll, Microaire & Synthes.